PCB/Hardware Design
With the knowledge in analog/mixed signal and digital circuit design we are here for you.
FPGA, CPLD and microprocessor (ARM, PIC etc.) circuit design.

Complex circuit boards containing SRAM(QDR2, QDR2+), SDRAM (DDR2, DDR3, LPDDR etc.), high BW ADC and DAC, sensors and other peripherals.

Application specific digital circuit boards which are used for signal processing, image processing, control, communication and so on.

Defence, industrial and commercial grade hardware designs

Schematics, layout, assembly, test and prototyping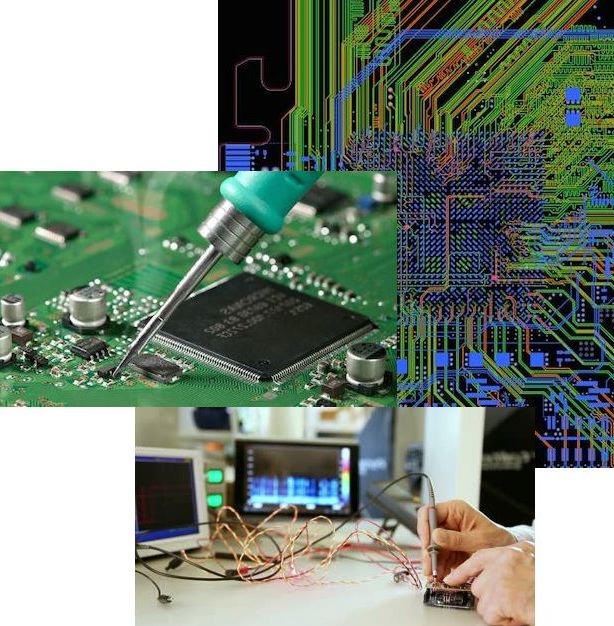 PCB design in standard (VME, VPX, XMC, PMX, FMC, 3U/6U and so on) and application specific non-standard form factors.

Stack-up design, coupling calculations and impedance matching.

Single and differential trace design and signal integrity simulations/verifications

Analog trace design (2GHz+ BW).

Digital trace design (10Gbps+ rates)
FPGA/IP Core Design
AYDUO Electronics has professional staff who are experienced in digital design (FPGA/IP Core design) and verification. We have certification in multi-gigabit serial transceiver design.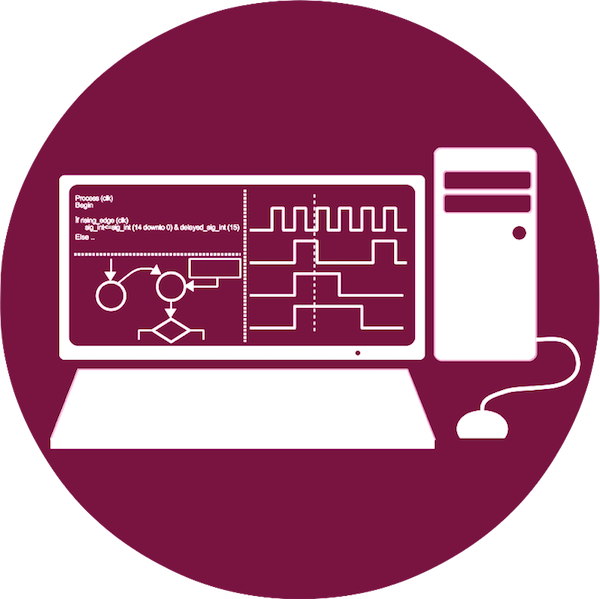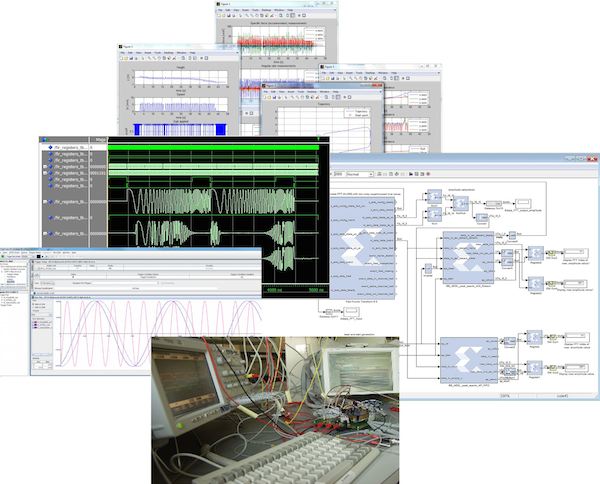 Modeling before digital design (MATLAB, C, C++, C#).

RTL design (VHDL, Verilog, System Generator).

Embedded soft/hard processor design in FPGA (PPC, MB, ARM etc.), and embedded software design.

Pre-synthesis/post-synthesis simulations.

Realtime hardware debug/verification
Standard multigigabit serial communication protocol designs (AURORA, PCIE Gen1/2/3, 10G, Ethernet etc.)

Application specific multigigabit transceiver and protocol designs (BW, latency, distance etc.)

Standard memory interface design (DDR2/3/4, QDR2, QDR2+, SATA, PCIE, NOR/NAND flash etc.)

High BW signal processing applications (filters, ADC interleaving etc.)